BOURNE
Lincolnshire England




in




Words and Pictures

WRITTEN, RESEARCHED AND PHOTOGRAPHED

by Rex Needle

Population 16,000 and 6,500 homes (estimated 2016), 71 listed buildings, town hall, corn exchange, seven churches, town mayor and town council with 15 members returned every four years.
Photograph of the Week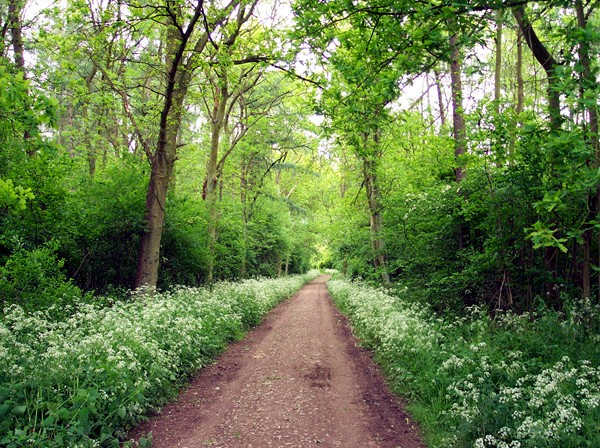 Springtime in Bourne Wood
The town's most beautiful natural amenity is Bourne Wood, 400 acres of forest managed by the Forestry Commission for timber production, nature conservation and recreation, and is open to the public at all times with many secluded paths that attract some 150,000 visitors each year. The tree cover is a mixture of broadleaf and conifer of all ages, their diversity creating ideal conditions for a wide variety of flora and fauna, and one of the best times to visit is in springtime when the woodland can be seen at its best.
This definitive history of Bourne compiled on
CD-ROM supersedes all others, with more than two million words of text and over 6,000 photographs chronicling its origins as a settlement to the present day, listing the places and the people together with accounts of the progress of agriculture, religion, education, health, public services and buildings, and in addition, there are short illustrated histories of 60 surrounding villages. For more information see
A Portrait of Bourne
A BRIEF HISTORY OF BOURNE
An introduction to this town originally published in 2012, an account
of how Bourne was established in the earliest times and tracing its development through to the present day.
This is also available on CD-ROM.
TALES OF BOURNE FROM PAST TIMES
A substantial book about the history of this town running
to 200 pages with 150 photographs both modern and contemporary
BRIEF LIVES OF BOURNE PEOPLE
Fifty biographies of the great and the good
Privacy statement | Site map | Articles | About us | Contact us |

Web site conception and original design by Dr Justin Needle
Text & photographs © Rex Needle 1998-2016
This web site does not use cookies to monitor visitors or store personal data
Site last updated on 17th May 2016